Write an Article Review from Scratch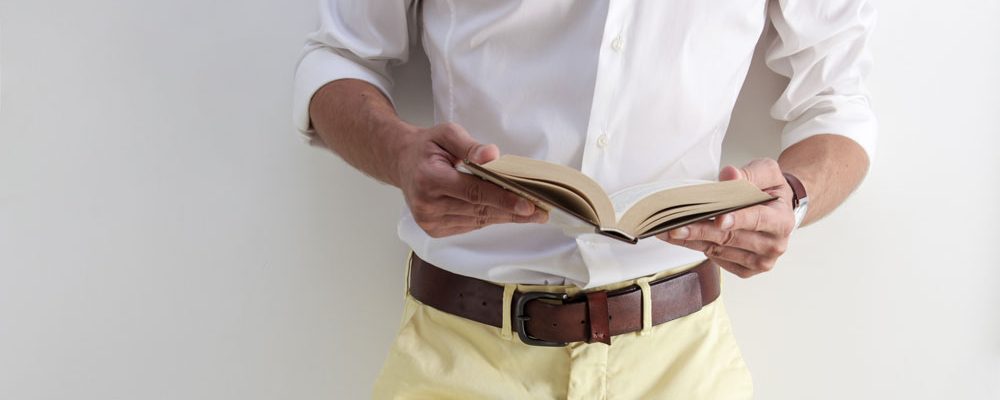 To have a logical beginning, the first thing we need to do is to define what is an article review. We can percept this writing as an evaluation of another writer's article. Its type can be either critical or literature. As a rule, you usually become this assign from your teacher as homework. This type of writing is given to students in order to show them how experts deal with some issues. Experts also are often asked to review the work of other professionals.
It is crucial for an accurate summation to get the main thoughts and points of the article. Logical evaluation of the article's main theme, supporting arguments, and implications for further research is also an important part of the article review.
Now when we have a definition of this writing, let's figure out why do teachers give it as homework so often:
It corrects vague terms. When you write your article, you might have some cases of usage of inappropriate words or unclear statements;
It helps you to estimate the importance of the terms change;
Article review writing makes it easier to clarify different questions;
As the article review author you are able to see other people's views and perspectives;
When you write, you train your writing skills, improve your grammar and facilitate conscience writing;
The author has the urge to perform better the next time.
What features does this particular writing involve?
Summarization, classification, analysis, critiques, and comparison;
The analysis, evaluation, and comparison require use theories, ideas, and research, relevant to the subject area of the article;
It is also worth nothing if a review does not introduce new information, but instead presents a response to another writer's work.
Check out other samples to gain a better understanding of how to write an article review.
How to structure an article review properly?
Do not worry. An article review format is defined. You don't have to create your own patterns. So, if you're wondering how to review an article, all you need to do is to follow the template:
Begin with a title page that goes like this: 1)title; 2)name;3)date; 4)abstract. Make sure it contains about 300 words. It has to contain a summary of the review question, the primary study reviewed and a conclusion. Make sure that you do not cite references in the abstract.
The introduction is your next step: The topic of the study must be written. It can be called as an identification sentence because it has to indicate what the article contains. Outline the order in which every issue will be highlighted clearly. It is made in order to give the personal background information that he or she needs to understand the parts in your review.
The body is the middle part of your review. It has to include the subtopics that you are addressing.
The conclusion is the last part. It should conclude all the above-mentioned information and solve all the doubt that might have occurred in a reader's mind.
At the very end of your review don't forget to cite the literature. There are some standardized styles that are acceptable for it, for example, MLA style.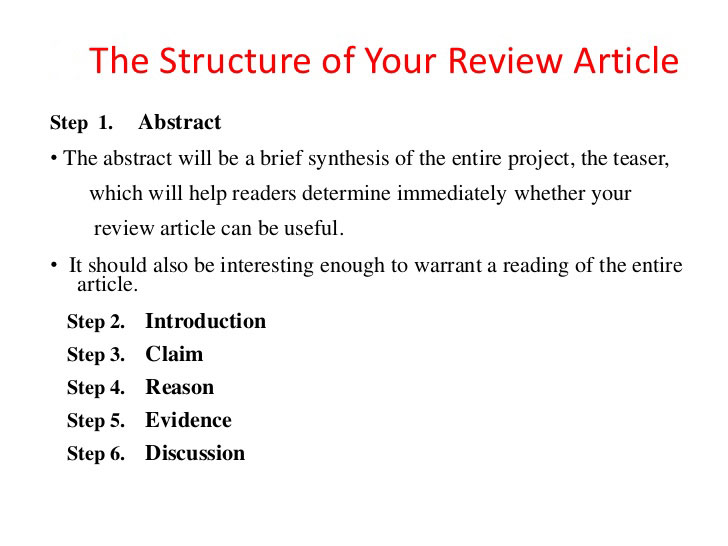 Don't avoid looking on the article examples
Article review samples is a must-have part of your preparation for the writing. If you compare your article review with other ones you are able to get the point of what you need to write way faster. When looking at article review example, you are introduced to the work of experts in some specific field. The article review example is a must-have process, because:
It makes you identify various significant advances and discoveries in a particular field.
You are able to determine the main people working in your field of investigation.
In a comparison process, you can easily see the essential gaps and mistakes that you've made in your review.
Don't be afraid to use article review examples as a reference. It will be your small benefit;
Also, if you read a lot of article review examples, you're more likely to become an expert in the field of your investigation.
Write the leading article review using these tips
Because of the article review is one of the most frequently assigned papers and one of the favorite assignments of both college and university teachers, there are a lot of tips that are proven with time and practice. In order to save your precious studying time, we have filtered them and chosen the best ones. Here are the most useful of article writing tips:
Filter all the information that your work should contain. An analysis with deep observations is a must-have for your assignment.
Define the main idea. Brainstorm some ideas on what the author wanted to tell.
Define all the new words. Don't know the meaning of a word? It is totally OK, as it might be very specialized. When checking them, make sure to use only reliable sources of information.
Highlight the most significant ideas. Literally, take a highlighter to emphasize the most vital ideas for understanding the article.
Write an outline. If you make it properly, it will make your writing process as easy as that. All your thoughts will be grouped and planed – a dream of perfectionist!
Try to make your article eye-catching and concise.
Check an article review format example.
Write a good introduction. As you might have experienced, it is super hard to read an article to the end when the intro didn't catch your eye.
Write in a formal style. Use the third-person and a formal academic writing style.
Summarize, provide your critique, and conclude.
We and a lot of satisfied students can recommend you these tips. They will work for anyone who feels overwhelmed by the prospect of writing an article review. We can assure you, that with this guide you are sure to come up with the best article review.